We Help You Navigate the Blue Economy
How to set course for sustainability in the oceans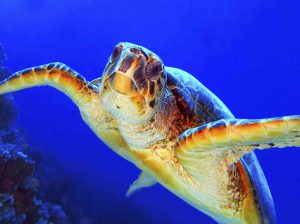 The Blue Economy is the next wave of change in the world's oceans, and the AtKisson Group is an acknowledged leader in helping people and organizations understand sustainable development in a marine, maritime, and coastal context.
We provide analysis, strategic advice, process facilitation, and other services to companies, governments, and NGOs seeking to ensure that our oceans and seas remain a source of natural wonder as well as human well-being, long into the future.
From general principles to investment practices
Here's an example: when WWF, one of the world's leading NGOs, needed help in framing the meaning of sustainability in an oceans context, they came to us. Through a global consultation process, we helped them develop a set of Principles for a Sustainable Blue Economy that have been widely recognized as setting a new foundation for planning and action in the oceans and seas.
We also helped WWF initiate a global process aiming to bring sustainable development squarely into the heart of ocean investment practice. And our profile on ocean issues keeps growing: we managed a successful global crowdfunding campaign to bring an exhibition on ocean plastic to a major Swedish museum. And our founder Alan AtKisson was invited to give the opening keynote address for European Maritime Day 2017.
Building on years of ocean research and experience, we recently launched a global platform, called SDG14.net, to help people and organizations of all kinds track events related to the implementation of SDG14 — the global "oceans goal" agreed to by all nations at the United Nations in 2015.
Do you need strategic, analytic, or communications assistance in your own "Blue Economy" work?