Our Structure Models Our Values
Our global network, first established in 2001, is in 16 countries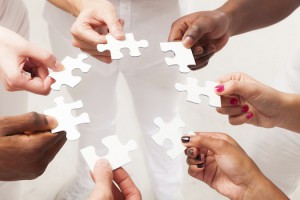 The AtKisson Group's pioneering network structure combines for-profit firms with university centers, foundations, and individuals. It has served us and our clients well, for nearly two decades. Our business model is low-cost and low-footprint, but we can rapidly scale up to tackle global-sized assignments — as we have done many times.
We compete with some of the world's largest consulting firms, who all have large sustainability practices. Thanks to our agile network structure, our deep experience, and the very high quality of our work, we have managed to endure and thrive, sometimes winning clients away from other consulting firms that are hundreds of times larger in size.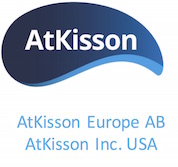 AtKisson Group was founded in Seattle, Washington, and AtKisson Inc. still serves as the corporation's legal headquarters. AtKisson Europe AB, a Swedish company founded in 2001, is based in Stockholm, where founder Alan AtKisson now lives and works.
AtKisson Inc. has served many clients in the US and in other countries in the Americas, over many years, including leading US companies, federal government agencies, state and local governments, and US-based foundations and non-profit organizations.
AtKisson Inc. manages the global network of affiliates and associates, and also owns and manages the rights to the Accelerator tools, used throughout the AtKisson Group.
AtKisson Europe AB manages our work in Scandinavia and the rest of Europe, as well as clients in Africa, Russia, and the Middle East. (To visit our Swedish-language website, for Nordic-speaking clients, klicka här.)
The Center for Sustainability Transformation GmbH, located near Frankfurt, is owned 50% by AtKisson Inc. and 50% by Axel Klimek. It is our base of operations in the German-speaking world as well as our center for professional training and development in change for sustainability.
The other members of the AtKisson Group operate as organizational Affiliates or individual Associates, under contract with AtKisson Inc. You can learn more about them here.
And every organizational member of the AtKisson Group network also agrees to abide by our Code of Ethics for sustainability practice.
Do we produce a formal "corporate sustainability report"? Not yet: our corporations are far too small, run by just a handful of full-time employees and long-time contractors. But we readily share information about our activities. We work continuously to "walk the talk," we donate time and money to volunteer initiatives (such as our main CSR project, 17Goals), and we "prioritize impact over income" — just as our Code of Ethics stipulates.
If you have any questions, please contact us — we look forward to hearing from you.