A song … to brighten your year
As a special thank you to our friends, colleagues, clients, customers, and readers, we would like to give you a free song.
It's the new, upbeat, highly danceable single from Alan AtKisson. And it's about the Sustainable Development Goals … of course.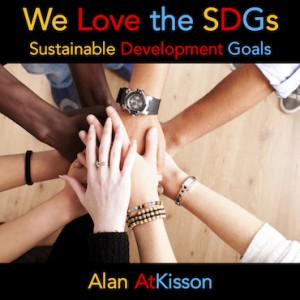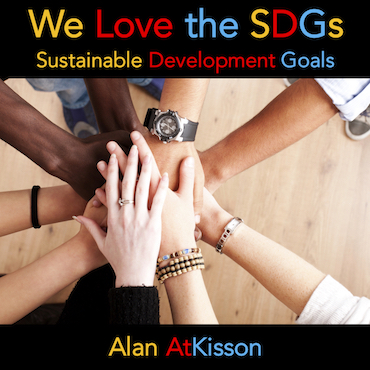 Click here to get your free gift copy of "We Love the SDGs," in .mp3 format.
Then import the song into whatever music player you prefer. And add it to your playlist for New Year's Eve …
You are welcome to share this gift with others. Just send them a link to this page.

"I love the song — and hope to hear it everywhere …"
– Julia M., formerly director of a major international organization
And you can also watch the new music video! The global partnership 17Goals is using "We Love the SDGs" to launch a new campaign about the SDGs. Visit the special campaign website at 17Goals.org … And if you want the lyrics to the song, you can them here.
Best Regards from the AtKisson Group!
PS: The song is also available on iTunes, Spotify, and all other major streaming services.