Bringing sustainability to the sea: The Blue Economy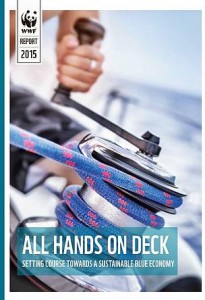 Since 2013, AtKisson https://shlclubhouse.org/soma-online/ Group has been providing strategic and research support to WWF Sweden on a variety of topics related to sustainability and economics (and often in support of WWF globally). While most of our work is behind the scenes, recently WWF published a major new report on the "Blue Economy" — a phrase that sprang into life a few years ago, in connection with the Rio+20 summit. It means the economy of the oceans and seas.
Is that economy sustainable? Not by any measure. But it could be, if governments, enterprises, and investors began following a new set of "Principles for a Sustainable Blue Economy," which WWF published last year. The Principles pull together the best of science and policy on sustainability and apply that thinking to our economic stewardship of the marine environment.
In All Hands on Deck, a report released at the end of 2015 and authored by AtKisson Group for WWF, these new Principles provide the lens through which to view an important case study: the Baltic Sea. Surrounded by some of the most economically dynamic and innovative countries on the planet, the Baltic is nonetheless the world's most polluted sea. But, if we started steering its economy with the principles of long-term sustainability in mind, it could turn into one of the most inspiring.
Previous studies have shown that a Baltic that remains ecologically stressed and polluted will cost future generations many billions of dollars and millions of potential jobs. But a sustainable approach to governance, investment, and business development could turn the region in an example of sustainability in the marine environment — and a very profitable one at that.
AtKisson will continue working with WWF during 2016. Next for up for sustainability review: the economy of the Arctic.